Party! Come on down and celebrate with us!
Date: Tuesday 20th September
Time: 7:30pm
Where: Community Hall, (rear of) - 5 Finch Street, East Malvern.
There is no charge and supper will be provided.
See you there!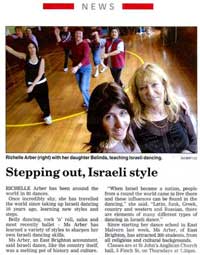 We'd like to take this opportunity to thank The Bayside Leader and The Stonnington Leader Newspapers for their kind interest in ZOOZ and our successful beginnings.
<< Start
< Prev
11
12
Next >
End >>
Results 45 - 46 of 46